In a desperate attempt to revive my clinically dead blog, I am posting below an adaptation of an article I recently published on Swiss French website cycliste.ch. Stay tuned, the next post may show up in less than 6 months…
August 19, 2019
My Ultrafondo Tour des Stations was a resounding success. Starting in last position and dropped by the peloton even before the clock started in the streets of Martigny, I began a thunderous comeback from Ovronnaz. My secret? The rain prevented me from putting on my glasses so I bombed the downhills … as I couldn't even see the fog that paralyzed much of the competition. Furthermore, I started cramping only 2 hours before the finish, and lost only 21 seconds per kilometer on Alberto Contador. Okay, so over 210km that's 1:10, but hey, only two years ago this guy won a stage of the Vuelta, right?
After this brilliant performance, my attention has turned to my big end-of-season goal: Chasing Cancellara Zurich-Zermatt on September 19th. It should be a piece of cake: the event has 400 meters less climbing than the Tour des Stations. Only 7,000 meters with the Buchenegg, Glaubenbielen, Brünig and Grimsel passes as well as the final climb to Zermatt.
I will prepare myself with the greatest seriousness for this average day out in the Swiss mountains: I even planned a training camp. Yes. It will be called the Torino-Nice Rally. 700km including 240km on gravel that is not always rideable, in bikepacking mode with my wife Lillie. Pushing the bike is good for the abs. Departure: September 9th. Arrival: when we arrive … if possible on the 15th to rest a bit before Zurich-Zermatt on the 19th. That should do it. Each evening, the recovery protocol will include an Aperol Spritz (or two) and a panna cotta.
Actually, my preparation began in early June, when I recceed the course of the event with Fabian himself and the exuberant Vélosophe team. Well, sort of recceed, as we we had to stop after 120 km, just under the summit of Grimsel, blocked by the snow. But we had almost seen everything: sure it was another 100 km to Zermatt, but Fabian told us that there was just a descent and a small bump right before the finish. If Spartacus says it, it must be true.
Nutrition side, my brilliant plan:
Before: stop consuming Vélosophe beer at least 24 hours before the race.
During: stop at each feeding station, stuff myself and fill my pockets. If that's not enough, I'll stop at a Volg grocery store. There is one in every village in German-speaking Switzerland and the items are always in the same place. The Coke is in the fridge at the entrance, the Appenzeller Biberli are just after the bread, and Haribo sweets are on the last shelf before the cashier. In two minutes flat, you'll have filled up with plenty of high dietary value products.
After: catch up with the Vélosophe that I have not been able to drink until the need for sleep catches up with me.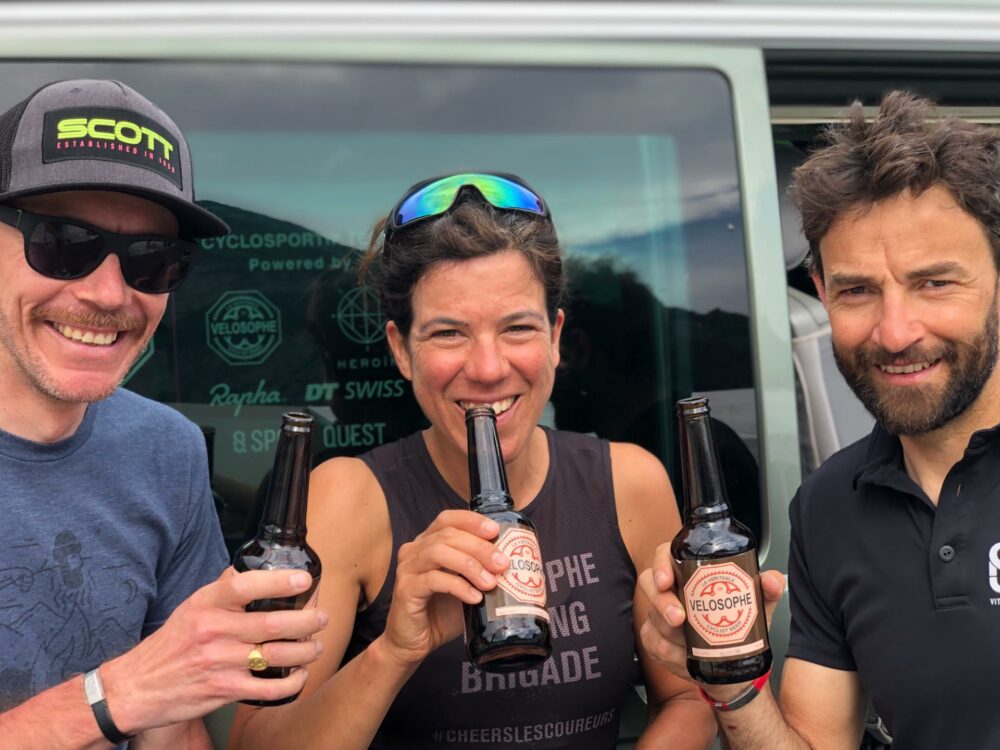 Speaking of sleep, I'm going to test something new. To avoid the curse of overthinking in my head the night before the race, I just won't even go to sleep. Easy peasy: the race will start at 1:30 am, Patrouille des Glaciers style.
I have already defined my strategy during the race: just go slowly. No, really slow. This is the only serious element of this post: when you need to go far, you must never put yourself in the red and avoid all unnecessary effort. You have to climb within your own limits, without worrying about others (do not ask me how many watts that is, I don't even know what is a power sensor). Coast downhill. If you're caught by someone else on the flat? Just keep going at your pace, you may catch this rider on the next climb. It's all about keeping your head cool and waiting for others to make mistakes.
A quote from Dutch champion Hennie Kuiper sums up this tactic: "Cycling is about eating from your competitors' plates before starting yours." Those who rode with me in the junior ranks will laugh because I spent much my time attacking, and rarely at the right time. 30 years and some ultraraces later, I get it.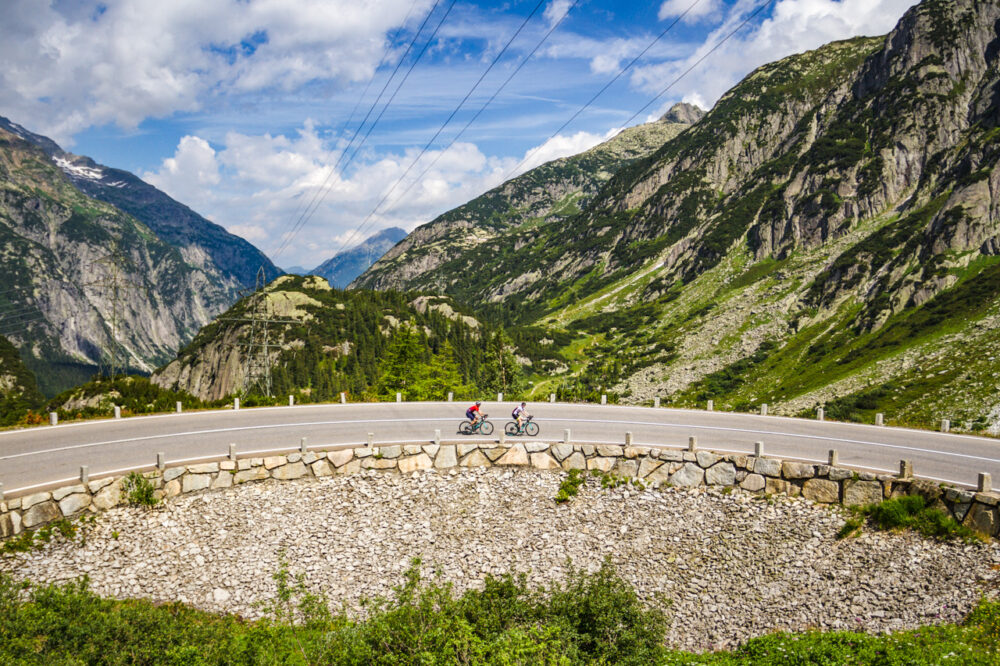 If this preview encourages you to ride long and hard, then hurry up and register here: www.zurich-zermatt.ch. There is even the possibility to participate in the relay category and run in teams of 2.
Ultra racing is cool. We make friends on the way and we make memories for life. We learn a lot about ourselves and we come out stronger when we face life's little challenges. And a day crossing Switzerland from Zurich to the foot of the Matterhorn will look great on your Strava, right?
See you in Zurich on September 19th!
To stay up to date with the new posts on this blog, follow me on Facebook, twitter or Instagram.
Enjoyed this story? You might also like: